feyrexrhysand//feyrexrhysand//feyrexrhysand
My heart can't contain my love and affection for this book. I adored A Court of Thorns and Roses, but it can't begin to compare to A Court of Mist and Fury on account of how there's SO MUCH FEYSAND and FEYSAND=OTP.
So.
In A Court of Mist and Fury, Feyre is dealing with the mental aftermath of being tortured Under the Mountain for so long, and she's returned to Spring Court with Tamlin, who is being THE TOOL OF THE CENTURY. It's not even that he really means to, he's just so protective and he wants Feyre to be his sweet little child-bearing wife, and that's really not her personality. Which he doesn't understand.And he's really not a very good fiance, because Feyre wakes up most nights and pukes from her terrible nightmares and he just kinda rolls over and pretends he can't hear her.
Anyway, Tam and Feyre are engaged, and on their wedding day, as Feyre is walking down the aisle, she's panicking because she doesn't actually want to marry Tamlin. So then my precious Rhysand swoops in and is like, "Hello, Feyre darling," and whisks her off to his court.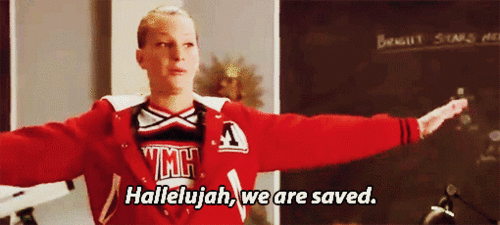 Where she meets Morrigan, Rhysand's wonderful cousin, and Cassian and Azriel and Amren and life just gets so much better for her and when she wakes up and pukes, Rhysand holds her hair like a gentleman, and it's great.
There's also a bunch of crap with the Cauldron and the King of Hybern and the mortal queens and blah, blah, blah, but what's important is Feysand.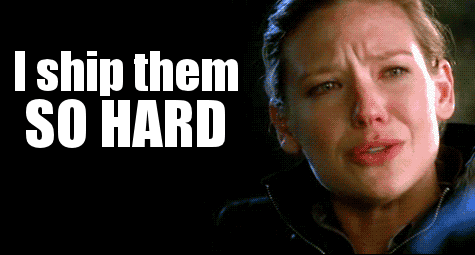 The action and the events that unfold are actually interesting, so I apologize for the blah's, but seriously shipshipshipship.
They're so beautiful.
Anywho, the end of the book wrecked me and also made me really happy so I'm currently very confused, but whatever.
This book was so good, and Sarah J. Maas (as usual) made the story flow so naturally, but she still managed to surprise me with some things and I love how she made Tamlin's whole I'm-an-overprotective-jerk thing fit with his character. In ACOTAR, he was pretty protective of Feyre, but she was different, that was before Under the Mountain, and it all made a lot of sense, I think.
The Summer Courts are visited in this one, and the Court of Dreams and Nightmares and CAN I MOVE TO VELARIS, PLEASE??? Sarah J. Maas is so brilliant at describing things all prettily and making me want to move to fictional realms.
But seriously, Rhysand is so hot, I can't.
So anyway, this was a great book, that whole second-books-are-always-the-worst-ones thing does not apply to this in the slightest. Also, Feyre is so fierce and lovely, I don't know what to do.
Five stars:
(This review didn't make any sense, don't worry about it.)